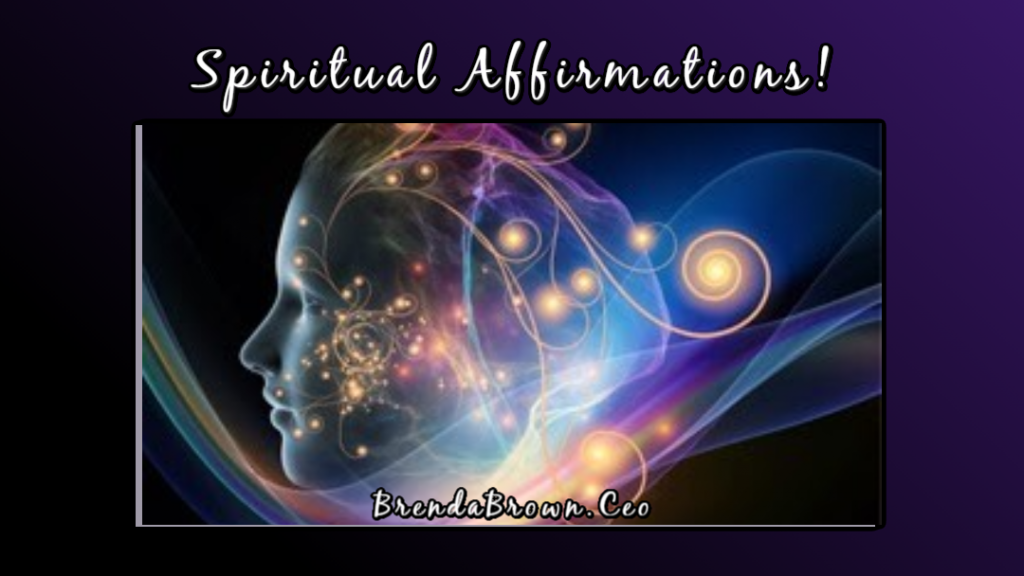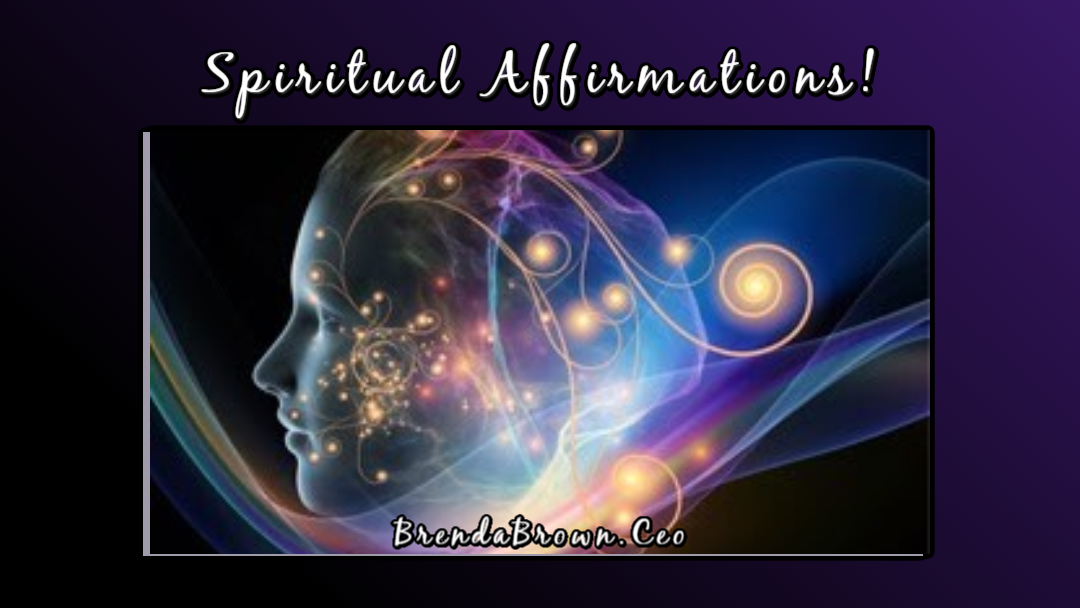 Spiritual affirmations are meant to take you nearer to your Divine expression of your true Spiritual self.
In a sense, spiritual affirmations are similar to prayers. Therefore, repeating them daily will give a spiritual bend to your mind. In this age of cross materialism, these affirmations will help you live a more balanced life.
Self-Love Meditation: How To Truly Love Yourself
The difference between spiritual and other affirmations is that the former are non-materialistic. Spiritual affirmations are mainly for the enlightenment of the soul.
Firstly, you are able to use these irrespective of your religion. Whether you are a Christian, Muslim, Hindu, Buddhist, Jew, or of any other faith, it really does not matter.
Above all, these spiritual affirmations will fine-tune your subconscious mind with your spiritual essence or being.
First download, then listening to the Mp3 daily as a spiritual affirmations meditation to start your day. You can make your own with similar ideas and repeat them during your meditation session as a mantra.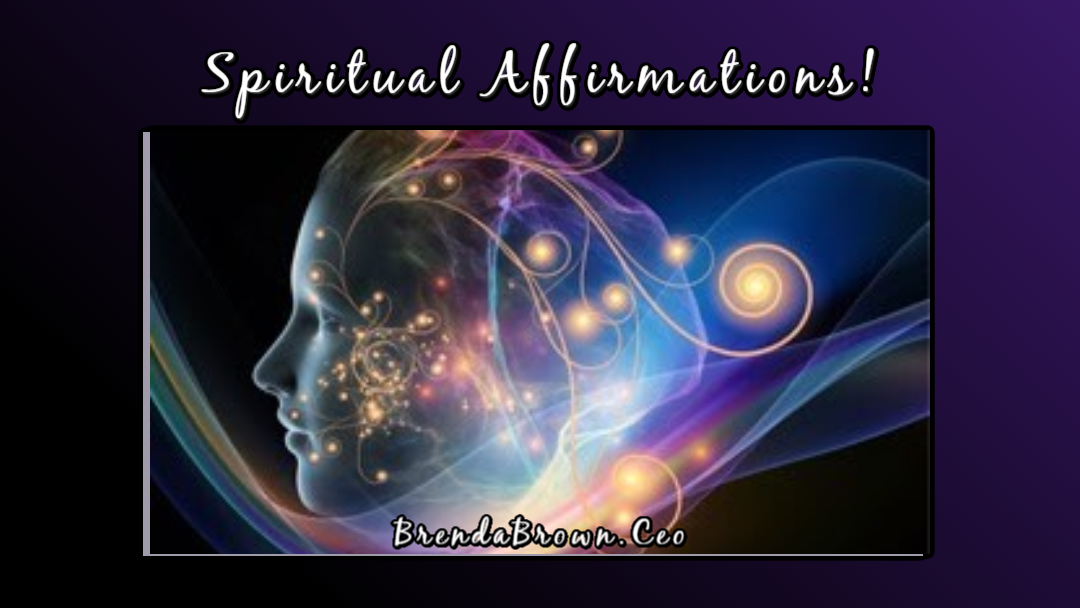 Spiritual Affirmations For A Life Of Divine Expression:
I'm grounded and centered.
I feel the presence of a power greater than myself.
I'm a divine expression of a loving God.
I release fear.
I release pain.
I live in love.
I live life in the here and now.
I trust the flow of life.
I'm the healing light of Spirit in action.
I ask for and listen to my inner guidance.
I carry serenity and calm with me.
I accept conditions and individuals as they are.
I'm the freedom of the wind.
I'm the sun rising on a crisp fall morning.
I am the small shared smile of a stranger.
I am the laughter of a youngster.
I'm the light of peace.
I am the breath of Spirit.
I am the strength of a thousand horses.
I am the bravery of a new day.
I am the love of a tyke.
I am joy. I am constantly present.
I'm whole.
I am grateful!
God's love is working through me now and forever.
All my thoughts, words, and actions are divinely guided.
I'm a spiritual being having a human experience.
Everything that's happening is only for the highest good of me.
I with patience and respect ask for Divine guidance on anything and everything.
The Universe naturally and freely provides for all my needs.
My brain and body are in complete alignment with the Universe and I'm always in the flow.
I'm responsible for my own spiritual growth.
I trust that everything in my life is working for my highest good and I'm receiving all that I am meant to have.
When I love individuals more, I receive even more love from them in return.
I'm a divine expression of a loving God.
I release fear. I let go of the pain. I live in love.
I'm a loving, kind, and forgiving individual, in accordance with my spiritual nature.
I ask for forgiveness from all those whom I might have wronged and forgiven all those who might have wronged me. All is well.
Using Spiritual Affirmations to Your Advantage
Today, there are so many hurdles and challenges in the world. Secondly, people like you and I need constant pushes from ourselves, friends, and families to keep going, fighting, and succeeding.  Therefore, affirmations come in handy in situations like these.
An affirmation is a solemn and positive declaration that you tell yourself
to create a change in the way you feel and think.
Here are some of the most common positive affirmations:


"I am going to be who I chose to be."
"I love and accept myself for who I am."
"I am healthy in my body and spirit."
"I become better each day in every way."
These affirmations can improve the way you perform and relate to other people by telling your sub-conscious that you can improve even more and achieve success.
How to enjoy the effects of spiritual affirmations in our lives:
It is good to know the right way to do the affirmations.
Here are some of the helpful guidelines:
1.

Come Up with an Affirmation You Will Use
For example, using the spiritual affirmation above or look for one that works for your specific needs.  Certainly, making up affirmations with your own creates even better results. All you have to do is make it powerful and convincing when you say the message to yourself.
2.

State It in the Present Tense
Spiritual affirmations are most effective when said in the present since they imply an event or task in the present. The present convinces you more than the future tense that is still to take place. Also, use "now" and "today" to make your sentences commanding.
3.

Always Be Positive
Don't use "no" or "not" in your sentences since they indicate the things that you have to remove. In other words, focus more on the things that you want. Similarly, spiritual affirmations have to be positive to reinforce you to the thing that you want.
4.

Make It Brief and Specific
Affirmations are words that you have to repeat to yourself every day. Therefore, make sure that you keep it short to make it easier for you to say.
Shorter sentences also have a stronger impact on your subconscious mind.  To clarify, it keeps the ideas straight forward to the message you want or need to do.
5.

Repetition Is Important
Firstly, repetition is key in spiritual affirmations. It is a mantra that you will have to keep telling yourself so your subconscious is convinced that you want to change.
6.

Give It More Emotion
You have to have more feeling when you say your spiritual affirmations. Therefore, this will not work to your best advantage if you said it mechanically. Be passionate as you say the words to yourself and take the meaning to your heart so you won't forget.
7.

Believe and Persist
Belief in spiritual affirmations is something you will have to develop in time. It may not come right away but belief in your affirmations is a must if you want to improve.
In addition, have faith in your efforts. You have the power in your hands so just keep doing it until you feel it in yourself.  Therefore and most importantly, this is also the reason why you must persist in doing the activity daily.
Material shared from:

meditation life skills